New Magento Security Scan Tool is available!
Finally , Magento has launch a feature to scan Magento online store for virus, known security risks, malware, and unauthorized access.You can scan your online website through Magento store.You can scan your both Magento 1 and Magento 2 website using this scan tool.
Magento Security Scan , It's Free
Yes, Magento security scan service is free. Magento security scan will find missing magneto patches, configuration issue and will test the security settings.The security scan tool is update to date with virus, malware and vulnerabilities.
How to Scan Magento Website!
Step 1.
Log into your Magento Account at https://account.magento.com/customer/account/. My Account > Security Scan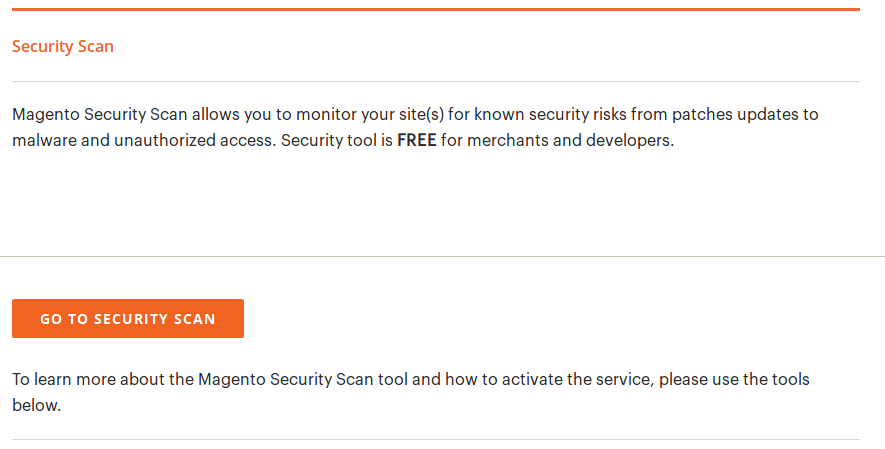 Step 2. Click on Go to security scan and accept the terms and conditions.
Step 3. Click on add site

Step 4. Fill your website URL and Name and generate the code.Copy this html/Javascript code.
Step 5. Login into the same Magento admin and go to system->configuration->General -> Design and paste this into html section.Flush the cache and verify the code.
Step 6. Now scan your website and you can also schedule the scan.You will get scan reports and alert on the mention email.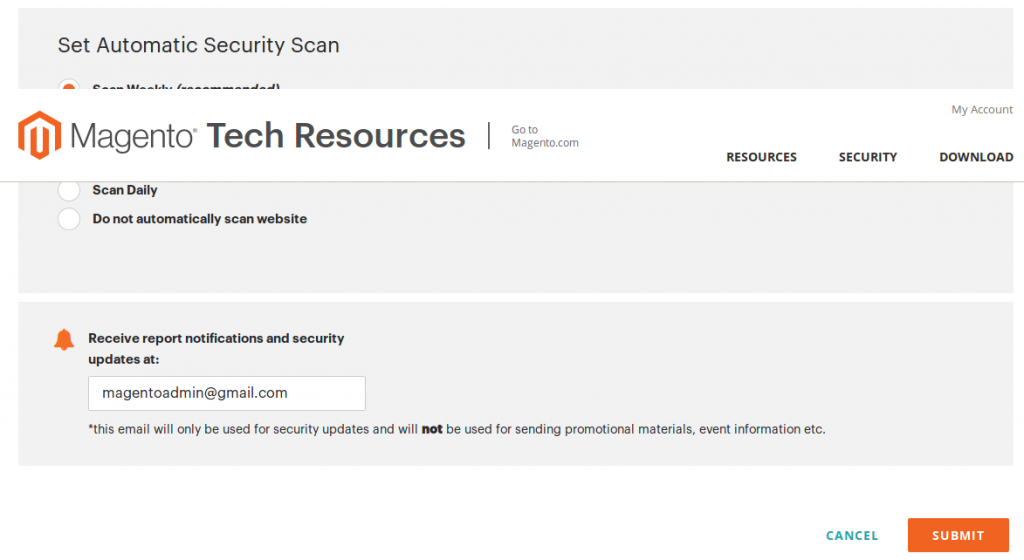 SSH method for scanning Magento website is also coming soon.